Polished concrete is an economical, innovative and environmentally friendly process of mechanically grinding and polishing concrete via the use of industrial diamonds and saturating hardeners.  It is perfect for commercial and business facilities, showrooms, museums, warehouses, industrial plants, and retail locations.
With several aggregate levels to choose from and with finishes ranging from matte to high gloss, there is a finish to suit every application.  The concrete may be dyed a variety of colors, enhanced with decorative saw cuts, and logos and stencil designs may also be added.
                                Finishes
             Matte                                 Low Sheen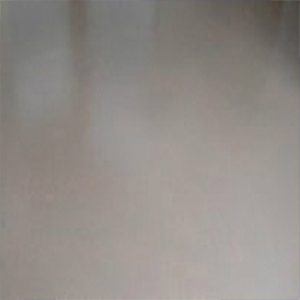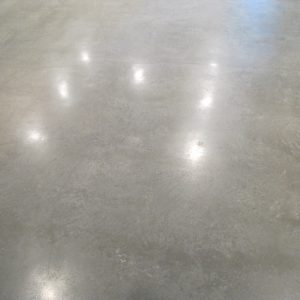 High Sheen                        High Gloss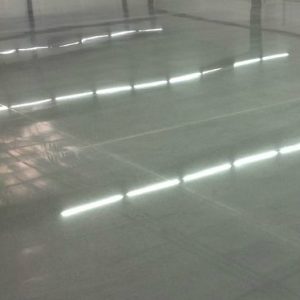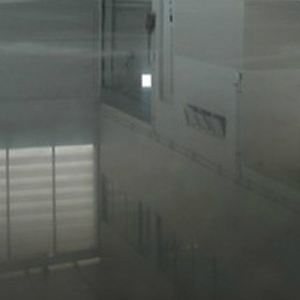 Colors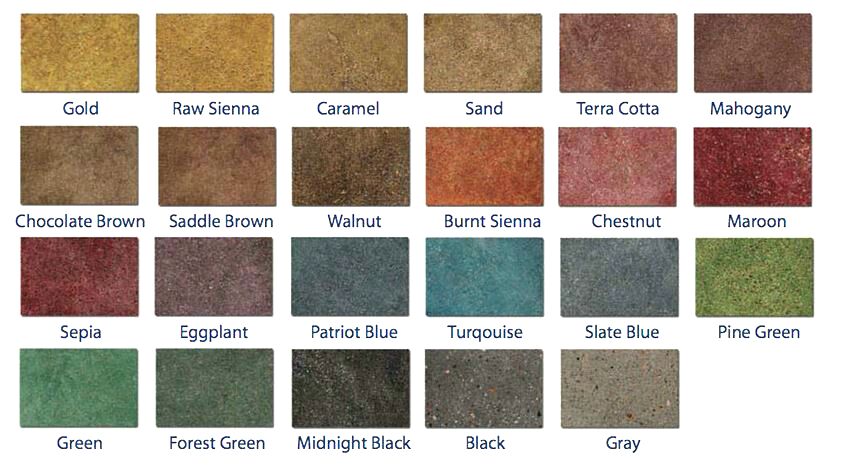 Benefits of Polished Concrete 
Safety:  Polished concrete eliminates dusting by reducing hazardous airborne silica which can damage equipment and cause irritation to the eyes, nose, throat, and upper respiratory system.
Reduction of Cleaning & Maintenance Costs:
Increases durability and reduces staining and dusting by transforming porous concrete into a dense surface.
Slip-resistant, meeting or exceeding OSHA and ADA standards for slip resistance.

Increases strength of old, deteriorating or weak concrete while increasing its impact and abrasion resistance.

Eliminates tire marks. The lack of resins reduces tire marks caused by fork trucks, vehicles, and industrial style hoppers and parts baskets, reducing cleaning.

Stripping or waxing is not necessary, thereby reducing maintenance labor and material.
Sustainability:  Polished concrete aligns with the USGBC rating system, giving you the ability to earn LEED certification for your project while protecting the environment.
Durability:  With proper maintenance, polished concrete floors can outlast any other flooring solution on the market, lasting the full life cycle of a facility.
Completed Polished Concrete Projects