Marcellus Shale, a 95,000 square mile oil and gas play spanning five states in the Northeast, has provided vast opportunities to ABMECH Acquisitions, LLC's Thermal Insulation Division.  We are a locally owned and operated thermal insulation products and service company with over 35 years experience in providing solutions to hot and cold mechanical systems.  At ABMECH Acquisitions, LLC, we constantly exceed the expectations of our customers without compromising the safety of our employees.  We have received recognition locally, state-wide and nationally in this endeavor.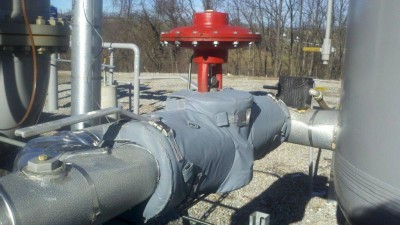 Going Green
No longer does "being green" require having to sacrifice performance, cost or quality.  We offer the installation of a variety of green insulation products for the oil and gas industry.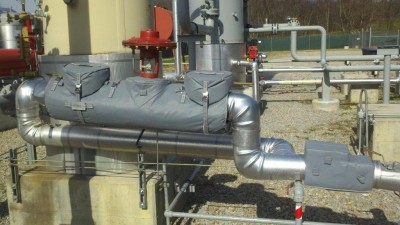 Save Time and Money With Removables
Our removable insulation covers give our customers the ability to access valves, flanges and equipment without having to destroy the insulation every time.  Less downtime and easier installation mean lower costs to operate.
Weatherproof jacketing
Insulation overheat trace to prevent freezing
Removable, reusable insulation
Lower maintenance costs
Acoustically lined blankets for sound attenuation
Compressor stations, fracking, processing plants